It Doesn't Do Everything, But It Does an Awful Lot
It can't shoot 4K raw to internal memory. You can't mount a 50–1000mm zoom on it, and it doesn't make your morning coffee. But what the Panasonic AG CX350 camcorder can do — and it does a lot — it does very, very well.
When it comes to cameras, we once lived in a much simpler time. The film cameras of yore were designed to last multiple lifetimes. If we wanted to produce finer, higher-resolution pictures, we bought a new roll of film with the latest imaging technology and we were good to go.
Today, it's a different color of horse. Gone is the reassuring old question, "Should I buy a 16mm or 35mm camera?" There are literally hundreds of formats, codecs, and lens-camera configurations from manufacturers, some of whom you never even knew made cameras. Somehow, the Panasonic AG-CX350 rises above the morass — a versatile, lightweight, run-and-gun camcorder with live IP capabilities and a kick-ass 20x integrated zoom leading a long list of attributes just short of dispensing your hot morning beverage.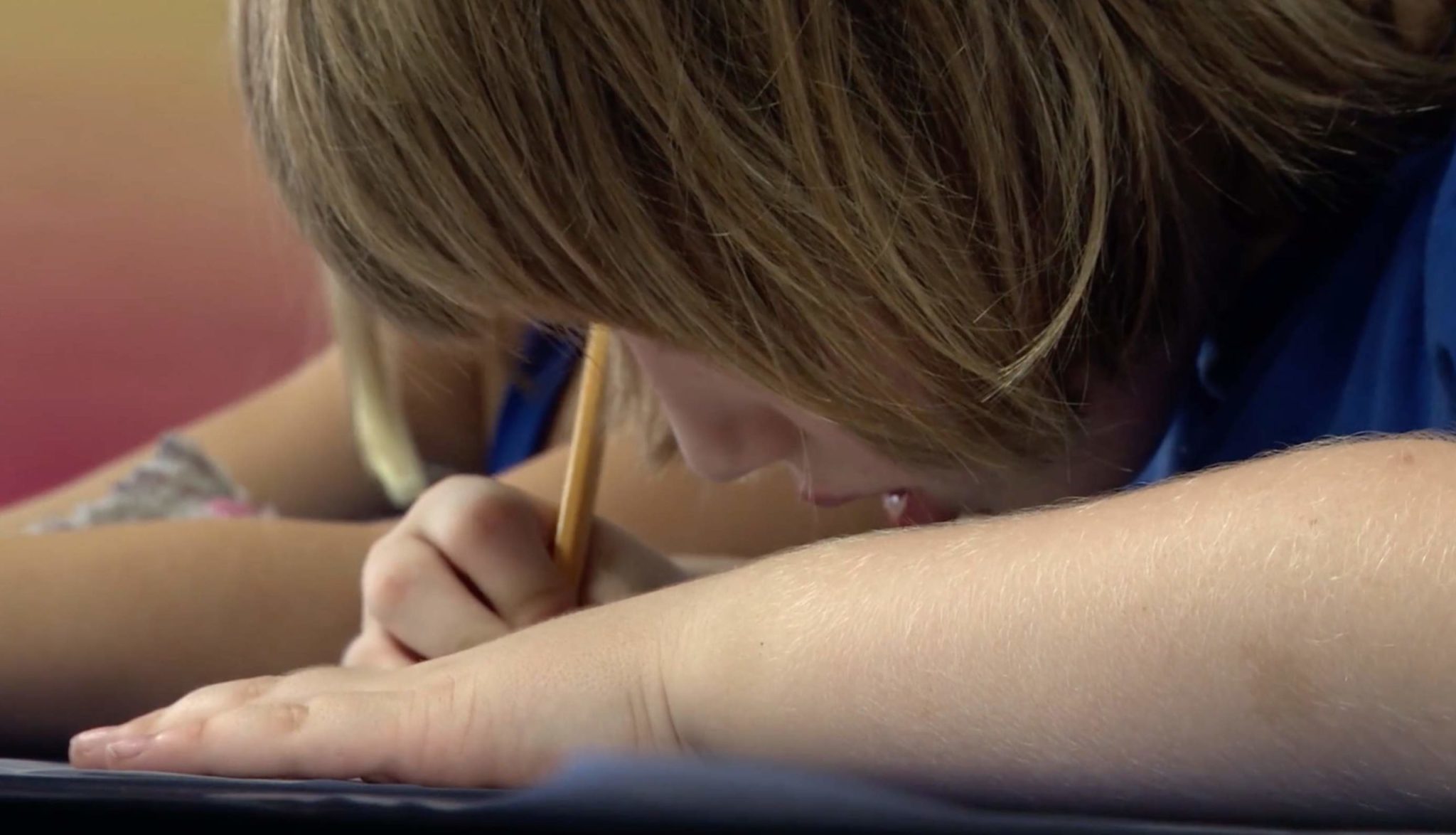 At heart, the CX350 is a very capable 4K large-format camcorder that captures 4K60p 10-bit video to a high-performance SD card without melting it. This is thanks to the H.265 HEVC implementation (as of rev2.01) that doubles the camera's recoding efficiency, so the 400 Mbps de facto maximum that can be output to an SD card now allows the full 4K60p experience, rather than the 4K30p letdown that had been the case previously. For more creative folks, this serves up a very desirable feature as 4K TV productions and sports can achieve true slow motion on a 30 fps timeline. [Editor's note: Just make sure your editorial hardware is up to the still-formidable task of cutting H.265 natively or budget extra time for transcoding to a more edit-friendly format.]
The CX350 is the first handheld camcorder on the market to feature built-in NDI HX network capabilities through a CAT 6 connection at the back of the camera. Remote IP production is gaining fast and will soon rule the roost, obviating the need for massive investments in studio infrastructure, mobile trucks, and gargantuan travel packages. A single facility in London, or your garage, can receive live inputs from a multitude of sources, from the CX350, tablets, and iPhones to whatever else you happen to have lying around in the IP arena.
Panasonic has previously offered NDI capability in its PTZ cameras, which are widely used for streaming live sporting events, religious services, and classroom instruction via H.264 to social media platforms. Increasingly, shooters are being asked to play in the new IP sandbox, as live pickups are expected now pretty much from anywhere, with easy integration and output to a NewTek Tricaster in many instances.
Sharing the same processor as the venerable AU-EVA1, the CX350 utilizes a one-inch 5170 x 2908 MOS sensor that is somewhat smaller than the EVA1's S35mm imager and slightly smaller still than the DVX200's micro-four-thirds form factor. While the sensor's reduced size will cause consternation in the bigger-must-be-better crowd that heckles me each year at NAB, the CX350's still relatively large sensor offers many practical benefits for weddings and events, documentaries, and other nonfiction jobs, among others.
Compared to older 2/3-type camcorders, large-sensor cameras like the CX350 benefit substantially from the larger pixels, which, being inherently more sensitive to light, exhibit a wider dynamic range. For years, this had been a key selling point for DSLRs, whose larger pixels were more responsive in low light than traditional 2/3-type video cameras.
However, given the CX350's primary role as a nonfiction camera, its one-inch sensor is neither too big nor too small. The sensor's 15.81mm diameter provides just enough landing space on each pixel to ensure adequate sensibility with ample dynamic range — and HDR to boot.
At the same time, the one-inch sensor offers a "normal" perspective with a fashionably shallow depth of field, which is important to many folks. The CX350's depth-of-field is not too shallow, however, which is a huge advantage to DPs shooting wildlife, sports, and behind the scenes (as I often do), where finding and maintaining critical focus at the long end of a zoom is a serious challenge, especially with larger-format cameras fitted with S35 and full-frame sensors.
The CX350's smaller image circle serves up other advantages, like lending itself more readily and economically to fast, lightweight zooms with high magnification. Such long lenses are typically required by documentary shooters and reality shows. Considering full-frame cameras like the Sony PXW-FX9, and S35-type cameras like Panasonic's EVA1, a comparable and reasonably fast 20x zoom would simply be too heavy and bulky to be practical, not to mention insanely pricey.
As it is, the CX350's integrated zoom performs much better than it has any right to, exhibiting few if any objectionable artifacts — especially chromatic aberrations, the main reason most cheap lenses look cheap.
Which brings up a salient point. When it comes to its own integrated optics, the CX350 understands and compensates for the lens' many shortcomings. The camera dynamically tracks focal distance, iris, and zoom range, applying the necessary correction, including chromatic aberration compensation. The result: clean, sharp images with no obvious breathing or tracking defects. The 24.5mm wide-angle equivalent displays not a hint of vignetting or barrel distortion. Bear in mind that, from a creative perspective, the 24.5mm field of view makes a huge difference when compared to the more commonly found 28mm wide-angle in most compact camcorders. A lot of magic can happen at 24.5mm, especially in combination with the camera's macro capability. A shooter can really go to town and produce some compelling stuff!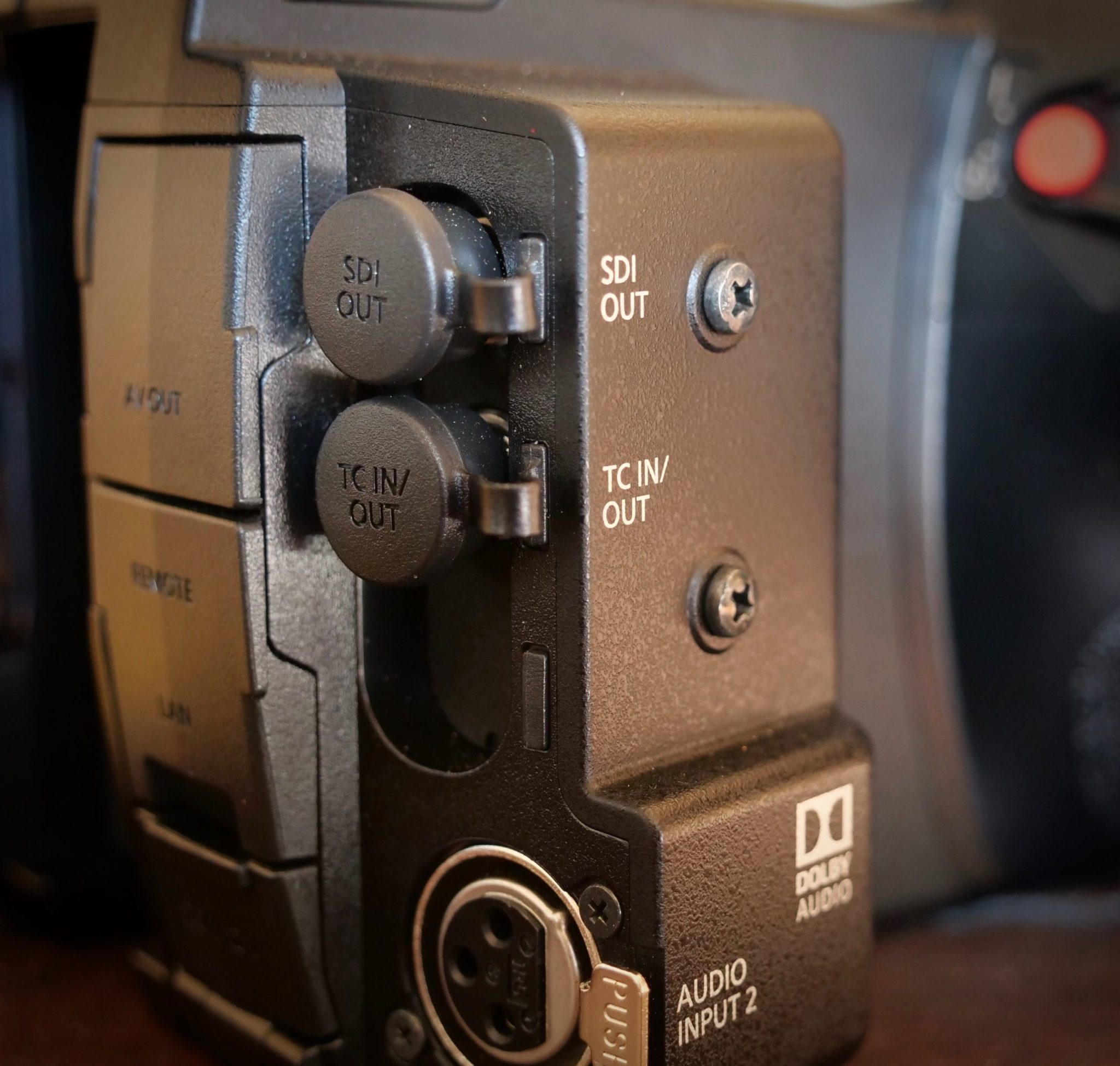 Savvy DPs can also take advantage of the camera's sophisticated hybrid image stabilization system. Panasonic offered hybrid optical and electronic stabilization before in the UX180, but that camera's one-inch sensor provided the additional area and pixels required to produce a stabilized frame in HD only.
The CX350's more advanced system can be applied in 4K in all shooting modes. Optical image stabilization is applied along the X and Y axes, while electronic image stabilization is built in alongside, performing roll and skew functions and raster stabilization at the sensor itself. For use on a tripod or in a handheld run-and-gun situation, the hybrid system offers a range of user-selectable methods. In this way, a 4K shooter in a speedboat at 30 knots, can hold the camera firmly against the chest and achieve impressively steady shots even at moderate to full telephoto.
Operationally, the camera is power-efficient, drawing 17W, more or less, depending on the recording codec selected. HEVC requires considerably more power, so shooters working long days should plan accordingly.
For an inexpensive camcorder, the CX350 has the unusual ability to simultaneously output 4K HDMI and SDI. This means the camera can record to an external device like an Atomos Ninja via 3G-SDI, while simultaneously outputting a scene via HDMI to a 4K monitor.
The CX350 plays just as well in a broadcast or streaming environment. Catering to the current focus on all things HDR, the camera records and outputs Hybrid Log Gamma (HLG), the HDR flavor of choice for broadcasters like the BBC and NHK.
Panasonic aficionados should keep in mind the CX350 is not a full-blown P2 camera, as it lacks the panoply of AVC-Ultra codecs found in, say, the AJ-PX270. The v2.01 firmware does offer some solace to reality-show DPs and others who rely on a P2 workflow, bringing several P2 formats to the CX350: LongG 12, 25, and 50 and 422-Intra100, with more to come, according to Panasonic.
Which brings up a key psychological point. If you give me something I really like in a camera, I expect to see that same feature in any updated model. The initial lack of P2 support in the CX350 is a case in point. So is the lack of my beloved Focus Squares for finding focus quickly and efficiently. As we know all too well, it can be next to impossible to find and maintain focus on a tiny LCD screen. Hell, viewers at home with their enormous big-screen TVs have a far better view of a scene than we do!
Suffice it to say, the EVA1 and CX350 share the same guts and processor, so where are my Focus Squares? Let's hope this elegant focus-assist system reappears in a future firmware update. One can hope.
Meanwhile, the lack of V-Log in the CX350 is just as perplexing, as log recording has become de rigueur even for simple productions. However, CX350 shooters do have a potential workaround: By shooting and outputting HLG, we can capture nearly the same 11 to 12 stops of dynamic range without V-Log. Go figure. It works!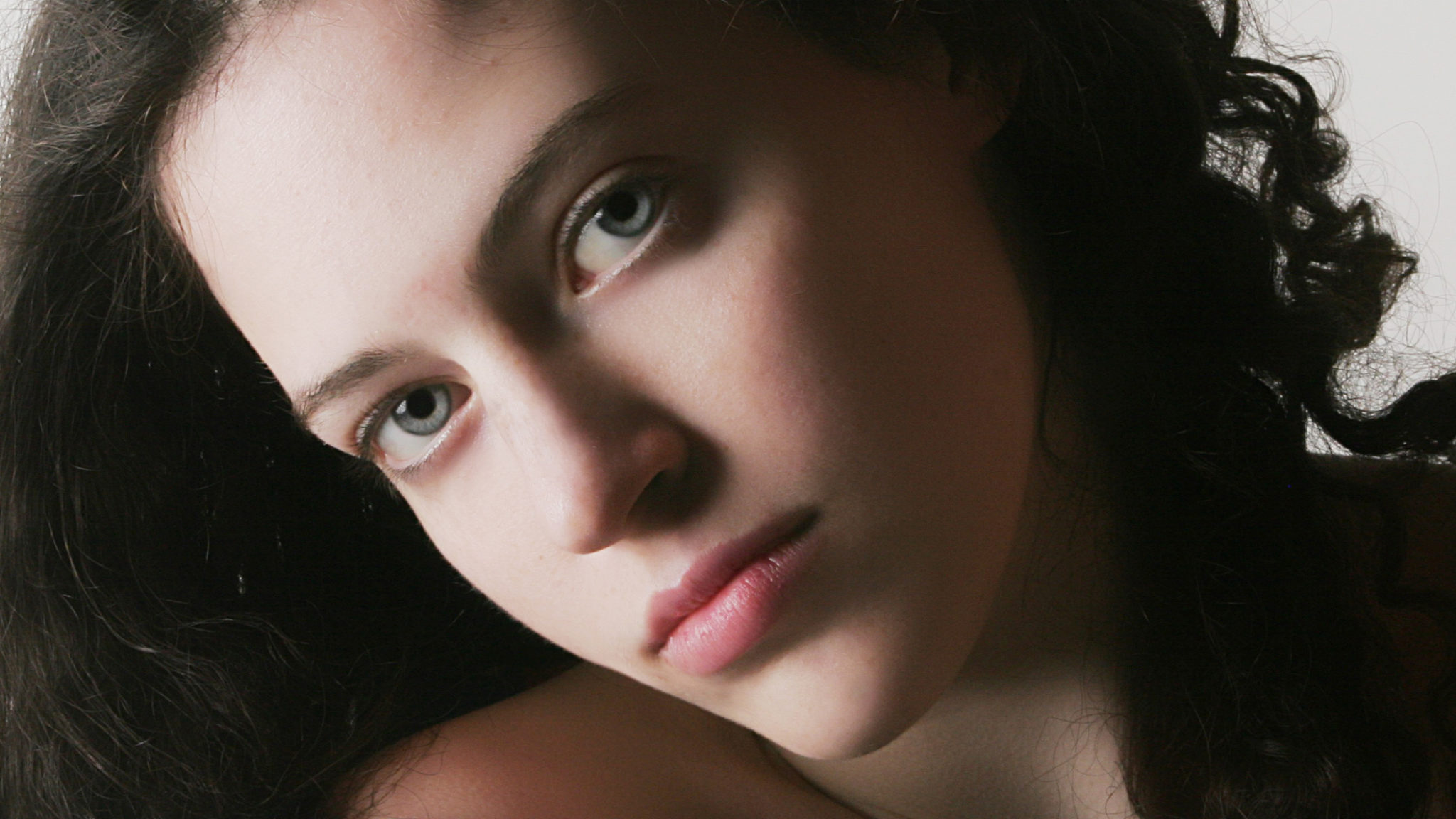 Many DPs in the Panasonic fold will want to shoot with the higher-end EVA1 for interviews, say, then switch to the CX350 for run-and-gun B-roll; the camera's compact size, 20x zoom and macro lend themselves well to shooting fast, at odd angles, over and around objects and people and crowds.
I could go on and on. And yes, one more thing. The camera shoots 4K60p 10-bit in the 4:2:0 color space. That's right. 4:2:0. While my NAB hecklers will surely bristle at that revelation, please keep in mind it doesn't matter one iota in symmetrically compressed progressive formats like 2K and 4K. But go ahead and let me have it.
By now, obviously, I need to grab a cup of coffee and go somewhere to calm down. And that's okay. My CX350 won't make it for me.