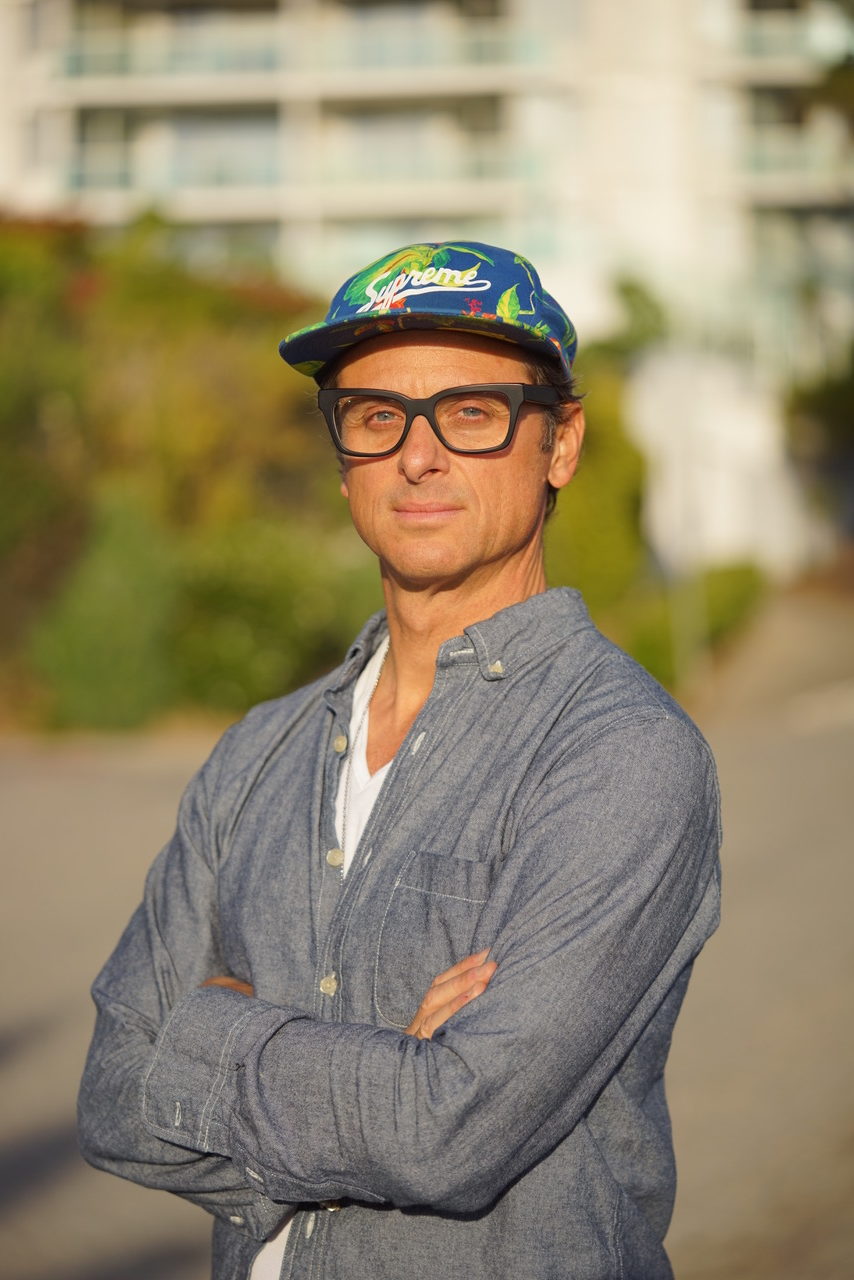 If you've been watching Comedy Central, you may have noted a new kind of branded content. Two-and-a-half-minute episodes of a new documentary style series called Handy have replaced some traditional ad breaks on the channel.
Handy is an exceptionally good fit for Comedy Central. Most importantly, of course, it's funny. Broadly speaking, it's a mockumentary series following working Hollywood hand model Erik Thomas Layne (played by real-life hand model Erich Lane) as he shows up to perform in spots for brands that have included Joe's Crab Shack and Zales Diamonds.
The premise is a jumping-off point for wry humor, but it's also a perfect branding environment — each episode shows Layne arriving for work on what's ostensibly a commercial shoot for the sponsor of that episode. Each vignette delivers Lane's droll central performance, conveys some inside-showbiz witticisms and, most importantly, reinforces the sponsor's message — without coming across as just another piece of advertising.
Directing for Fun and Profit
Writer-director Josh Miller says his background in advertising — he studied journalism in college, then moved to New York as soon as he graduated to pursue a career as an advertising copywriter — has informed his evolution as a director. "Maybe it's in my DNA to think about how brands can, perhaps, pay for me to do funny stuff," he told StudioDaily.
The series had its conceptual genesis during a commercial project Miller completed years ago. "I was shooting a proper commercial for Red Vines licorice and I had to cast a hand model," he recalls. "The hand models are always such characters — they're peculiar people — so I turned the camera on, hired a second crew, and followed our hand model around. Erich was the second choice — the first guy I cast was too big to fit in the trunk of the car I needed the hand model to fit in. I cast Erich because he was shorter and his hand shot (not his head shot but his hand shot) described his skin tone as 'peaches and cream,' and I thought that was hilarious."
The resulting behind-the-scenes footage was too good to let go. It helped that the spot in question really did require Lane to cram himself not only into the back of that car, but underneath a desk and inside a kitchen cabinet. And hand-model Lane, who was also a practiced improv and sketch comic, was a natural on camera, musing on the not-so-obvious demands of his profession. So Miller, who appears in the finished film as the spot's director, turned it into a short called "Hand Job: Portrait of a Male Hand Model" that played the festival circuit. "I call it an exhaustive, and exhausting, look into the world of professional hand modeling," he says.
For Miller, the key moment in that short that made him think it could be expanded into a series was the one where Lane is seen sitting alone, far from the camera, moisturizing his hands with lotion. "It comes off as very contemplative and introspective — and he's really serious about moisturizing his hands," Miller said. "I was thinking, 'Maybe I could do this as a series and he could be sponsored by Vaseline or Jergens.' And then I had the thought, 'Maybe there could be different episodes, and each one revolves around shooting a commercial for a particular product, so Handy is behind the scenes of those commercials.'"
Developing Branded Entertainment Series
Meanwhile, Viacom Velocity, an integrated marketing and creative content division of Comedy Central parent Viacom, had been working on a different approach to branded entertainment.  Over the past couple of years, according to Beth Trentacoste, Viacom Velocity's SVP of creative and branded content, a more traditional development pipeline was being set up to develop new branded entertainment series, and Handy was an excellent fit.
"When I first saw the documentary film that Josh had created, I was fascinated with that world and thought the idea could be developed into a great comedic short-form branded entertainment series, so I got in touch with him and pitched him on the series," she said. Produced for Comedy Central by Kids At Play, in association with Miller's Humongous Productions, the series is hitting its stride, with a new episode sponsored by Sabra just completed and two more in the works. Further, Miller notes, while earlier episodes ran several minutes long, the Sabra episode clocks in at a neat two-and-a-half-minute runtime that slots easily into an existing commercial break.
Swish and Scoop
Asked about the back-and-forth process where clients give notes on the script, Miller said that sometimes those notes actually bring new ideas to the table. For instance, in the Sabra short, Layne has to perfect the certain "swoosh-and-scoop" hand move preferred by the hummus maker for dipping purposes.
"That was the only comment the client had on the script," Miller explains. "I had a scene in there where the director tells Erich dismissively, when he arrives on set, 'Hey, we've shot the real actors, we just need your dips and scoops.' And Sabra's only comment was, 'Actually, we don't call it dips and scoops. We call it swish and scoop.' So I introduced the Sabra hummus food stylist, who steps in and interrupts the director. That's a big no-no — you don't interrupt the director. But she goes on to describe, in detail, how to do the perfect swish and scoop."
That's a good example of how Handy strives to be effective advertising while still holding the attention of a savvy audience. It's obviously a commercial, but with an independent creative spark. That makes it more compelling viewing than your ordinary TV spot. In short, you can tell that Handy has a life of its own.
Make It Good and Make Them Laugh
"We've done extensive research on our fans, and we know that they don't mind being marketed to as long as the content is entertaining," Trentacoste says. "So that informs our approach: make it good and make them laugh." The ultimate goal, she says, is not just to engage viewers in real time, but to spur them to share the material on social networks.
For Miller's part, he says everything he does is clearly in the spirit of good fun. "Everything is fair game," he says. "We're making fun of the client. We're making fun of hand models. We're making fun of the director. We're making fun of ad agencies. The brand gets what they want because we're respectful of their strategy and their brand personality and their voice, and yet we get to have fun as filmmakers and storytellers," Miller says. "It feels like a win-win."
Humongous Productions: humongous.tv
Kids At Play: www.kidsatplay.com
Viacom Velocity: www.velocityviacom.com
---
Did you enjoy this article? Sign up to receive the StudioDaily Fix eletter containing the latest stories, including news, videos, interviews, reviews and more.