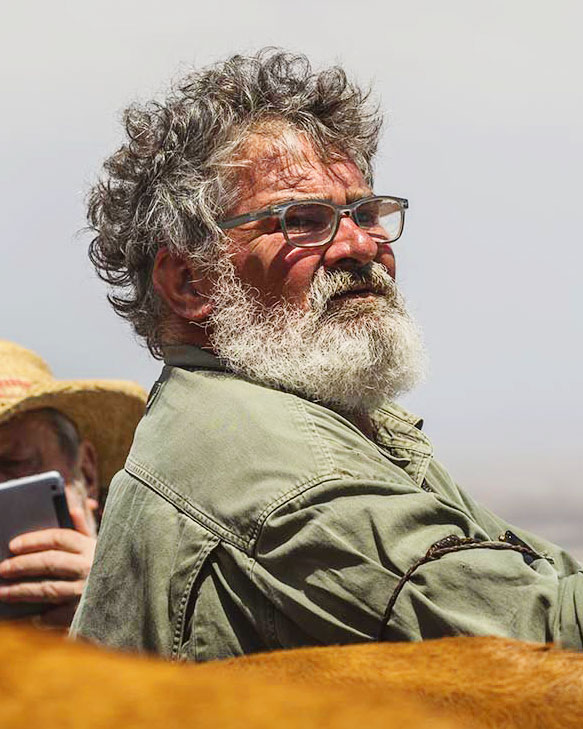 One of the Few Crew-Members to Stick with Gilliam's Legendary Troubled Project for More Than 18 Years, the DP Discusses Shooting the Movie in What He Calls Authentic 'Gilliam-Vision'
Cinematographer Nicola Pecorini chuckles in looking back at his 20-plus years collaborating with director Terry Gilliam, originally for 1998's Fear and Loathing in Las Vegas, and then, in 2000, for what was to have been their second team-up for Gilliam's classic-literature based fantasy story, The Man Who Killed Don Quixote. He chuckles, of course, because their attempt to film the movie in 2000 collapsed due to a series of disasters, as chronicled in a 2002 documentary [Lost in La Mancha], and Gilliam then spent the next 19 years trying to put the project back together. And through it all, Pecorini was one of his few team members who stuck with him and agreed to give it another go — if Gilliam could ever resuscitate the project. The director did just that and, in 2017, Pecorini headed up the camera team that finally captured the entire story during a shoot in Spain so that it could, at last, be transformed into a feature film, now airing at select theaters around the country and streaming on Amazon.
"My official credit on the film is Nicola 'Sancho' Pecorini [after Don Quixote's faithful squire, Sancho Panza, from Cervantes' original novel]," Pecorini recently told Studio during a conversation for the Podcasts from the Front Lines series. "That was the way I felt. Terry was crazed for this adventure and wanted someone to go along with him. I felt it was somehow my duty as a friend to catch him if he was falling off the horse, and that happened regularly, actually!"
---
Audio-only version:
Subscribe: Apple Podcasts | RSS
---
Pecorini points out that the lengthy era during which Gilliam tried to get the film rejuvenated coincided with the film industry "going full into the digital age that, back then [in 2000], was not even conceivable." As a result, industry realities — combined with changes in the story as well as budget and timeline considerations — resulted in the movie being shot digitally, on the Arri Alexa platform, along with GoPro footage.
"Because we had to shoot digital, I kind of dug my heels with Terry," the cinematographer recalls. "We had a few discussions about shooting anamorphic, and Terry was against it at the beginning, and maybe at the end too. But I told him, 'Let's keep something cinematic in a classic way [they originally planned to shoot on film in 2000], and shoot it with anamorphic lenses' that Terry had never used before. We used Technovision [anamorphic primes] that were the same ones made in 1978 for Apocalypse Now. He was wary of it, so I kind of forced them on him, and I'm glad I did."
Pecorini says the new shoot had its own adventures and challenges, but benefitted from his being a far more experienced cinematographer than he was during the initial attempt in 2000. During his conversation with Studio contributor Michael Goldman, Pecorini eagerly discussed the project's genesis and the role he played in helping Gilliam make his Don Quixote dream come true at long last. For the entire conversation, listen to the podcast file or watch the video, above.
Look for a new episode of Podcasts from the Front Lines every month at StudioDaily.com. Visit our archive of past episodes for more stories from the trenches of modern movie-making.
---
Did you enjoy this article? Sign up to receive the StudioDaily Fix eletter containing the latest stories, including news, videos, interviews, reviews and more.