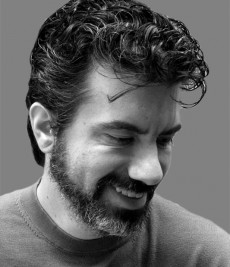 Moving Away from the Mac Pro and Finding Multiple Ways to Replace FCP 7
Walter Biscardi, founder of Biscardi Creative Media in Buford, GA, was so turned off by the new approach to editing in Apple's Final Cut Pro X that he resolved to find a replacement for his former favorite NLE. While he was at it, he started looking at alternatives to the Mac Pros that have been his workhorses, including iMacs and even Windows workstations. We asked him about his research process, what he's learned so far, and his advice for other facilities with new pipelines on their mind.
1) When did you realize you were going to have to start investigating using NLEs other than Final Cut Pro?
The moment I saw FCP X demo'd at the SuperMeet 2011. It was obvious Apple was taking the consumer approach to the professional software. "We will tell you what you need to do your work and you will like it." That doesn't work for professionals and X also created an island that was incompatible with other software we used. I have no patience for a company that takes 11 years of workflow and throws it out with no input from the professional community.
At that moment too I decided I would never be dependent on one vendor for everything moving forward. So that led me to Avid and Adobe since they are cross platform.
2) How did you evaluate competing platforms? Have you standardized on one?
Testing, testing, testing and even there we got burned by not testing enough. An Avid-to-Resolve workflow that we never tested cost us 12 days of production on a current series. We didn't test that one particular workflow because we assumed that part works. You can read the entire story on the Creative Cow website: "A Cautionary Tale for the FCP Switcher."
Because of the FCPX fiasco and Apple toying with all of us in "will they won't they" with the Mac Pro I started testing Windows workstations. I really like what I'm seeing with the Dell we are playing with. I'm also impressed with the power of the iMacs, so my current thought is iMacs for all my main workstations and a couple of Windows "big iron" workstations for heavy lifting. Most importantly, whatever we use has to support my existing facility infrastructure, and especially our Small Tree shared-storage system. Without the ability to simply repurpose our shared-storage system for the new NLEs, we would have to make a major investment on our part to install a new system. So far, Avid, Adobe, Autodesk and FCP all play well on the Small Tree system, from both Mac and Windows workstations. That's huge and really makes it easy on the testing.
As a final note, the latest Mac Pros that Apple just announced at WWDC are just the same old two-year-old machines with a "New" sticker slapped on them. Rather insulting.
3) What kind of issues did you find with other NLEs during that evaluation process?
That nothing out there can replace FCP 7 by itself. To get most of the features of FCP 7 you need to get a suite of tools. Avid has amazing media management but is not nearly as flexible as FCP. Adobe is more flexible than FCP but lacks media management controls and lot of very basic media controls. Autodesk Smoke was pretty arcane to learn until now, with 2013. As we tested, we really liked Adobe CS6 but were leery of their lack of media management so we went with Avid 6 instead — but since then, we have reverted back to Adobe while Avid works out their issues with Resolve and opens up the back-end workflow. So that was the main issue — realizing how incredibly flexible FCP 7 was and how no single tool could replace it. It just made us even more upset with Apple for not just improving FCP 7 but throwing out 11 years of development for an industry that was not asking for dramatic change. My editors and I have zero interest on FCP X in any way except as a plug-in for specific tasks.
4) Are you optimistic about future revisions and upgrades to Final Cut Pro X?
I have zero faith in Apple moving forward because history speaks volumes. If Apple completely redesigned the tool for no apparent reason once, then they can and most likely will do it again. So why would I want to invest more years into their workflow and pipeline when they really don't even care about our needs when designing software? Avid, Adobe and Autodesk have to meet the needs of professionals to sell their products. FCP X is a loss leader for Apple, as their money comes from everything "i." So I have a hard time trusting my professional career and my living to a company that does not have to make the tools we need to survive. So at the moment I'm watching FCP X out of the corner of my eye, but front and center are the tools from Avid, Adobe and Autodesk for the immediate future of our company.
5) Do you have any words of advice for other facilities looking to make a similar switch?
Don't make the same mistakes I made. If you are expecting to replace FCP 7 with one application, it's not going to happen. Expect to use a suite of tools, choosing the right tool for the project at hand. At the moment we use Avid 6 and Premiere Pro CS6, and we will soon introduce Smoke 2013 to the pipeline. Be open to all workstations and don't just stick to Apple Macs because you are comfortable with them. Current PCs can give you more power for the same cost or less. So open your options to everything out there. The "New" Mac Pros are just refreshes of machines that are two years old. I'm sticking with my plan to go iMac, primarily because they work with the Small Tree shared-storage system, and probably use Windows PC for "heavy iron" lifting.
---
Did you enjoy this article? Sign up to receive the StudioDaily Fix eletter containing the latest stories, including news, videos, interviews, reviews and more.