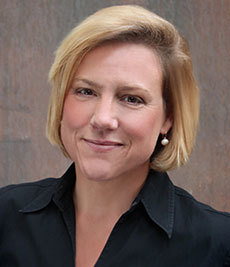 Next Monday, October 24, the SMPTE 2016 Annual Technical Conference & Exhibition in Holllywood kicks off with a day-long symposium, "The Future of Storytelling and How to Save It," curated by Andrea Kalas, president of the Association of Moving Image Archivists (AMIA). The event will bring together a variety of industry professionals to discuss emerging issues relating to the restoration and preservation of key analog and digital motion picture assets. StudioDaily asked Kalas five questions about archivists' concerns and what attendees can expect to learn at the event.
What were some of the key issues and challenges informing your thinking as you lined up speakers and panelists for the SMPTE symposium?
The tools that directors, cinematographers, sound designers, video game makers are using are wonderful new technologies that expand the way audiences experience great art, entertainment, and information. They also provide those who archive these great new formats with increasingly interesting challenges. How do archivists both preserve and make available complex formats? This is what this day is about — gathering those who are hard at work figuring these things out to share their knowledge with other archivists as well as the wider technical creative community.
The Association of Moving Image Archivists provides a forum for these discussions at their annual conference and at more focused events such as The Reel Thing and Digital Asset Symposium. We're really excited at this opportunity to have this kind of forum in collaboration with our great partners at SMPTE. We want everyone who has an interest in ensuring our moving image heritage is part of AMIA. You don't need to be an archivist to join!
One session will feature speakers from the game industry. What can archivists learn from gaming technology?
There is almost nothing more complex than a video game. This panel brings together an academic researcher who brings insights from his research projects into archiving games together with game manufacturers. This kind of collaboration and discussion is essential to the next generation of moving image archiving, and it will be a really fascinating panel.
The end point of most restoration efforts these days seems to be a new 4K digital cinema master. Are purely photochemical restoration processes aimed at cleaning and preserving master film elements becoming obsolete, or is there still a need for them?
Well, exactly. This panel will address this question as well as many others — what do we mean by restoration? Film restoration definitely got a boost from the era starting with LaserDiscs. As we move to more online/subscription models of viewing, how are the economics affected? Why is it still important to restore a film for cultural reasons, and what are our responsibilities there? Film restoration has been such an important part of film archiving, what does a changing definition of restoration mean for our field? Moderator Grover Crisp is an expert and this panel will be full of fascinating perspectives from a director, a producer, an archivist, and a specialist DVD label.
Does HDR technology, such as the expanded Rec. 2020 color specification, offer any advantage when transferring older film elements to digital formats?
Not only can it possibly be used to good effect when restoring catalog titles, archivists are also changing how they think about how to archive newly delivered formats. The panel on enhanced formats has some of the greatest brains in the field who are on the front lines dealing with object-based audio, HDR, large-format digital technologies. Archivists always must be aware of past, present and future moving image technologies simultaneously. Can something shot in the 1950s have enough inherent information for high dynamic range? Can something shot in high frame rate today be archived well for future technologies? This is what we will explore.
The AMIA Projection Workshop took place this summer at the Alamo Drafthouse in Austin, Texas. Why is continued training on 35mm exhibition important, and do you have any other outreach planned?
The AMIA Projection Workshop in August was a great success. Like The Reel Thing and Digital Asset Symposium, the Projection Workshop is a way the Association of Moving Image Archivists provides place for discussion and education about specific topics. Film prints, now more than ever, need to be treated with extreme care and knowledge. We're thrilled that so many projectionists feel the same way and participated. I'm sure we will do another.
---
Did you enjoy this article? Sign up to receive the StudioDaily Fix eletter containing the latest stories, including news, videos, interviews, reviews and more.