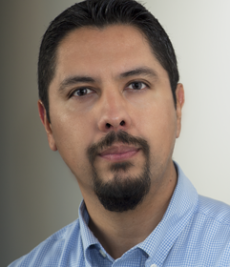 Whose Birds Ruled the Skies — and Which UAVs Are Coming After Them
Drones were everywhere at NAB this year — and not just in the specialized drone pavilion. Despite continued changes in the regulatory climate that will determine who is and isn't allowed to fly unmanned aerial vehicles (UAVs) commercially, it's clear that the widespread popularity of drones among consumers has made them a thoroughly mainstream technology, and the pro market is following along. We asked Robert C. Rodriguez, founder of the Society of Aerial Cinematography, what piqued his interest at the show.
---
One of the things that was most notable at NAB was the quantity of drones displayed all over the show floor, not just in the drone pavilion area, but in camera manufacturers' booths. Here are five companies that I thought brought intriguing new technology to NAB.
DJI Ronin-MX
DJI. The company whose name is almost synonymous with drones had a presence in the main area of the hall, not just the drone pavilion. DJI no longer considers itself a drone company, but a production company. The new Ronin-MX three-axis gimbal, which integrates with the also-just-announced Matrice 600 (or M600) aerial system, helps drive that positioning. DJI has felt the sting from Freefly Systems and their Alta drones and MoVI stabilizers, but that's the beauty of competition — it drives more innovation and benefits creatives as well as the industry as a whole. www.dji.com
Freefly Systems Alta 8
Freefly Systems. Freefly was also very close to the action on the main show floor, just a few booths away from DJI. They were showing off their impressive line of handheld gimbals and the Alta 8. Their design and construction is amazing, and it's pretty clear why so many industry pros rely on their technology to get the shot. freeflysystems.com
EHang Ghostdrone 2.0
EHang. The drone pavilion area showcased a lot of consumer- and prosumer-grade products. EHang was spotlighting their larger ships, but they'll have a bit of an uphill battle to gain recognition in the aerial community. Their first product was controlled by an iOS or Android device and people I've spoken to feel it's harder to take larger products seriously when they started with consumer ships. The people behind the products are great, though, and I'm sure they'll figure it out. www.ehang.com
Yuneec Typhoon H
Yuneec. Yuneec had a good presence. They were proudly displaying and flying their Typhoon H and other models. This is another company that's taking aim directly at DJI. I haven't spent enough time on the Typhoon H to have a fully developed opinion, but it seems to be a solid product with lots of potential for those looking for an alternative to DJI's Inspire 1, with more propellers and a failsafe system [in case one motor fails]. www.yuneec.com
Shotover U1
Shotover. The prize for most impressive rig, hands down, has to go to Shotover. They approached their design from a full-scale perspective and incorporated all sorts of failsafe redundancies and features. If I were producing a show, I would look for any excuse to have this rig on set just to take a selfie with it! shotover.com
---
Robert Rodriguez is the founder of the Society of Aerial Cinematography, a group of production, post-production, aviation and radio-control professionals promoting the safe and responsible use of multirotor aircraft on- and off-set. www.thesoac.com
---
Did you enjoy this article? Sign up to receive the StudioDaily Fix eletter containing the latest stories, including news, videos, interviews, reviews and more.