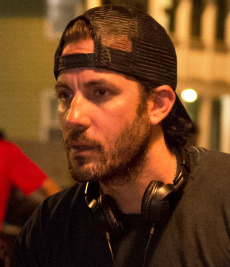 True Tale of Piercing the Escobar Drug Cartel Posed Host of Cinematic Challenges for Development, Production and Editorial
Brad Furman's new movie, The Infiltrator, was risky for him as a young director because it's a serious drama built around themes seen before in motion pictures — a law-enforcement mole infiltrating organized crime at the highest levels and getting in perhaps too deep, so much so that he can't easily distinguish his undercover life from his real one while trying to keep himself alive. In this case, Furman's tale is based on real-life events, taken from a book by former Federal agent Robert Mazur, about his exploits penetrating the Escobar drug cartel in the 1980s by pioneering methods of manipulating the cartel's money-laundering techniques.
The challenges of the movie, which stars Bryan Cranston as Mazur, required Furman, who had a solid hit in 2011 with The Lincoln Lawyer, to push past his comfort zone in several respects, ranging from story development (he hired his own mother, Ellen Sue Brown, despite her having no previous screenwriting credits, to adapt Mazur's book into a screenplay) to cinematography, which required him to work with DP Joshua Reis in a digital format to create a film-like aesthetic despite his clear preference for working in the film medium, and editing, where he brought in three different editors in order to craft the story he had in mind.
"There were a lot of choices with respect to the fact of what really is this movie, what is the movie we were trying to tell," Furman explained in a conversation recorded for Studio's Podcasts from the Front Lines series. "I really enjoyed and loved [Mike Newell's] Donnie Brasco [1997], but I knew we were in the same territory and charting in the same waters, and I didn't want to do something that was too close to home in that vein. So we had to push away from that. [Steven Soderbergh's] Traffic [2000] had much broader themes in how to piece the story together, obviously in very unconventional ways. I thought that was a really good thing to look at because the scope of this movie [was so huge].
"So there were some real challenges. I did do something unconventional, which I would not necessarily advocate or do again. I purposely allowed the script to be a bit bloated, and I overshot some scenes you would typically probably cut. It was a good decision, because for this movie, I knew we would have some good choices that the complexity of the nature of the development of the movie, the script, the limited pressure-cooker of time, would require since the movie got mounted so quickly. I wanted to cover ourselves, because I know that every decision prior to post helps you make the movie, but you are really going to end up making the movie in the edit."
Furman heaps praise upon his collaborators and readily admits he pushed them and "probably drove them crazy" along the way. To hear Furman's entire conversation with Studio about the challenges involved with making The Infiltrator, watch the video below or right-click here to download an audio-only version.
---
Did you enjoy this article? Sign up to receive the StudioDaily Fix eletter containing the latest stories, including news, videos, interviews, reviews and more.