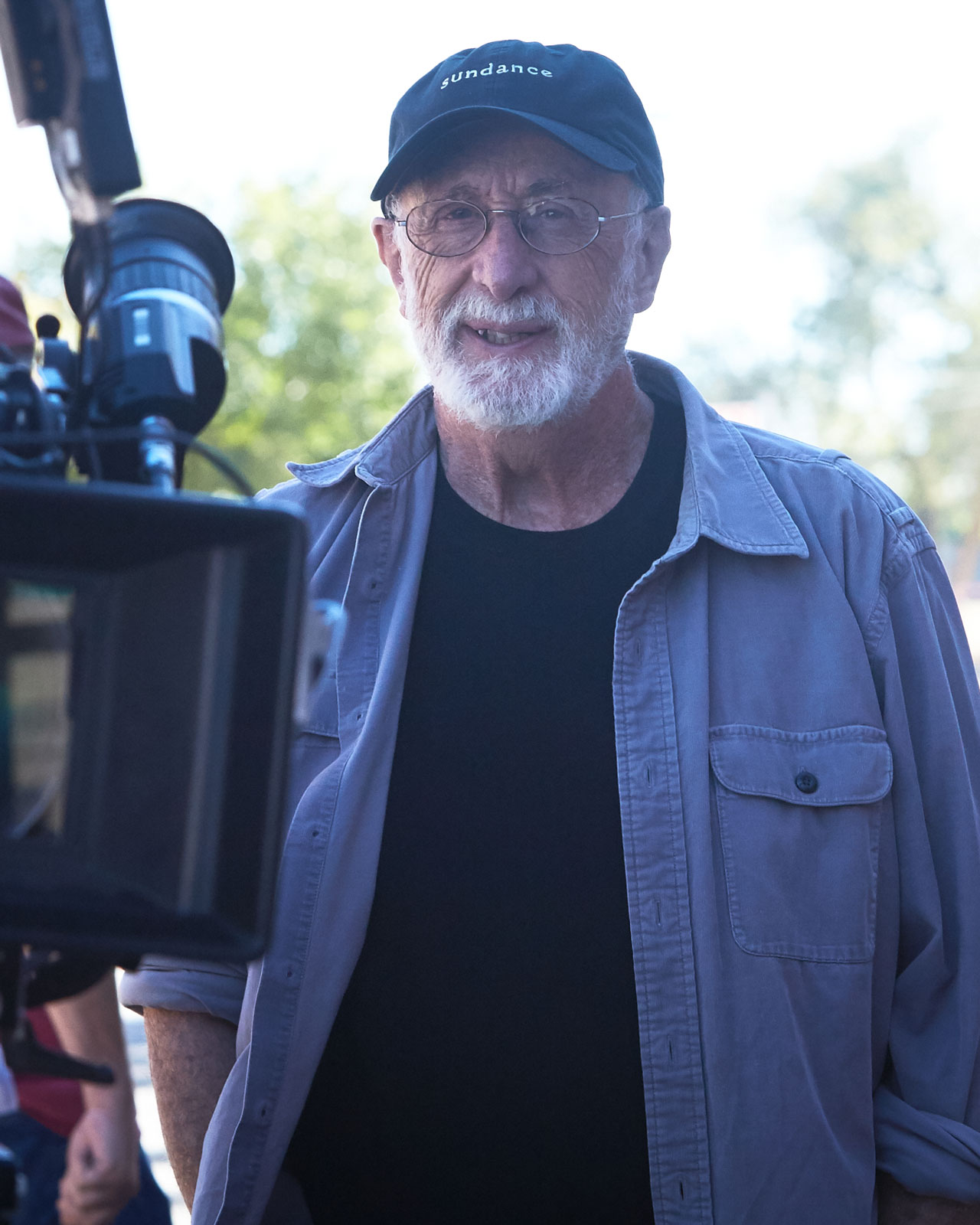 Using Two 4K Cameras on a Romantic Netflix Drama Reuniting Redford and Fonda On Screen
Shooting for the first time in his career using two digital camera platforms he was not particularly familiar with, for a movie to be distributed through the Netflix streaming platform — Ritesh Batra's Our Souls at Night — cinematographer Stephen Goldblatt, ASC, BSC, found himself simultaneously blessed and challenged. The blessing involved the fact that he was tasked with shooting a straightforward romantic drama starring two of the world's most legendary actors — Robert Redford and Jane Fonda, appearing on screen together for the fourth time. The challenge revolved around the fact that the nature of the material posed what he calls "a photographic problem." The movie tells the story of a widow and widower who, despite living down the street from each other for decades, barely know each other before coming together for intimate companionship as a cure for loneliness in a small, rural Colorado town.
"The thing that really exercised me intellectually and photographically was inherent in the title — Our Souls at Night," Goldblatt told StudioDaily during a recent conversation for the Podcasts from the Front Lines series. "A good part of this movie is in the dark, with a couple talking. So there is a photographic problem there. You want to be realistic, of course, but you must see faces and eyes. Otherwise, you will lose everything. So there was that trick of how to photograph them sincerely and beautifully, I hope, but also to make it dark, though not so dark that an audience would struggle to see expression, which is so important."
---
Audio-only version:
Subscribe: Apple Podcasts | RSS
---
In particular, Goldblatt says he "felt Redford and Fonda deserved careful lighting. I was not trying to flatter, but didn't want an audience to be distracted by their appearance, either good or bad. I wanted it to be as seamless as I could manage, so that the material could speak for itself."
For different kinds of specific applications, Goldblatt therefore chose to shoot the movie with a combination of two 4K camera platforms—the Sony F55 CineAlta digital cinema camera system and Canon's EOS C300 Mark II digital cinema camera.
"My thought was that I needed two 4k cameras," he says. "One camera, I could use on stage and in sets with the formal lighting and setups in the bedroom and so on. And then I needed another, smaller camera that I could use to do all the truck work, all the night shooting in the car. So, in the end, I used both cameras for different things."
Goldblatt details these issues, and many others, and the adventure he had shooting the film on location in Colorado and working with Redford and Fonda.
---
Did you enjoy this article? Sign up to receive the StudioDaily Fix eletter containing the latest stories, including news, videos, interviews, reviews and more.